New JUST MILK packaging ✨
JUST MILK has been pretty much unchanged since it launched in the UK in 2008.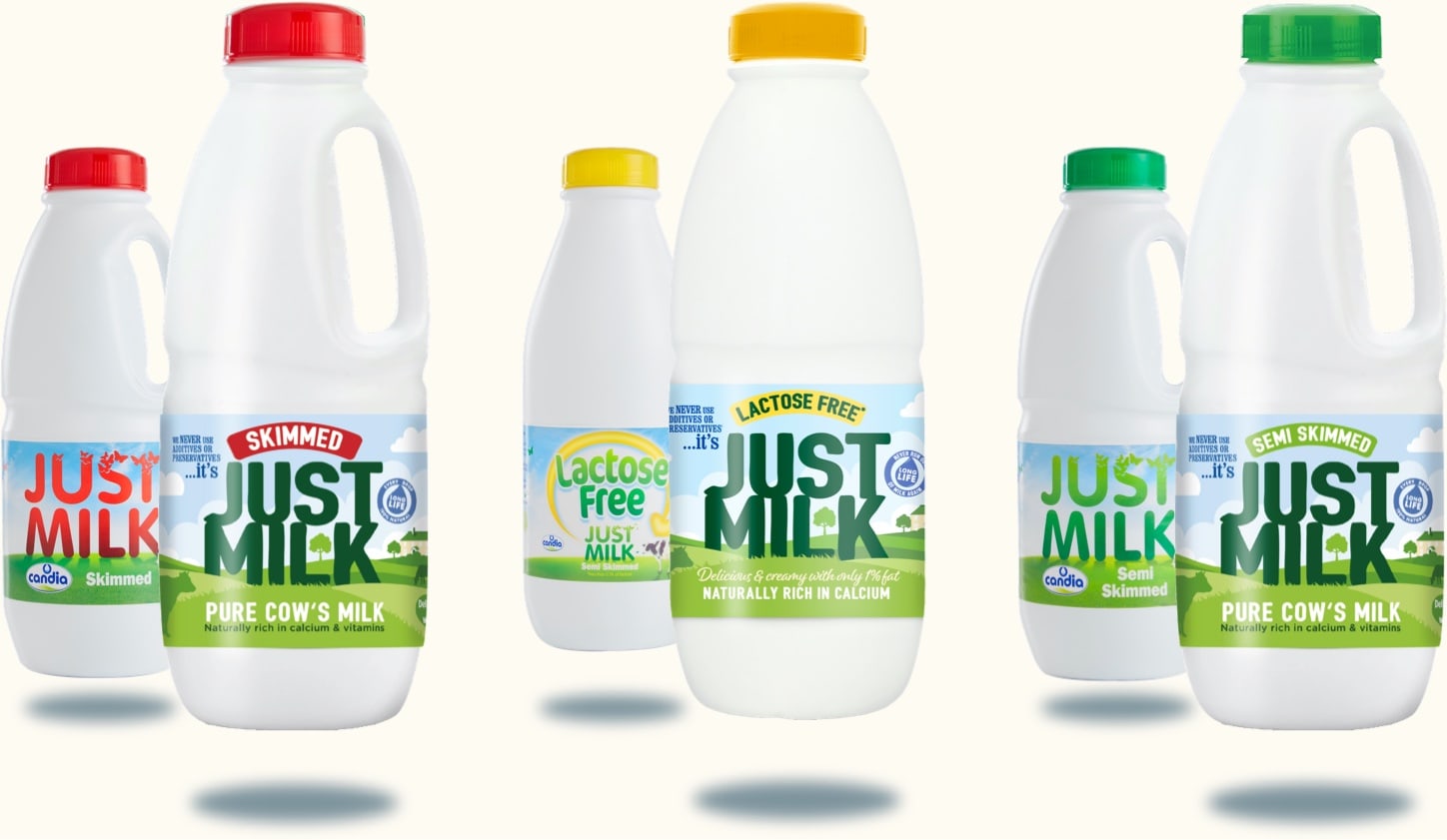 Don't get us wrong, we loved the JUST MILK brand and packaging and the especially the bottles with the handles. But now we see the new branding and packaging, we are totally down with it. 😻
It retains the same natural meadow feel of the original but is updated in a clean, crisp modern way for the new decade. Each of the Semi-Skimmed, Skimmed and Lactose Free milk bottles retain their similar colour coding so it's still dead easy to differentiate between them. The JUST MILK brand stands out stronger. 
This packaging is just starting to come into stock. Lactose Free is here, we have some of the Semi Skimmed and Skimmed is on the way. 
Check your postcode to see if we deliver to you and then get shopping.
"Great! Speedy delivery. From ordering to a package on our doorstep in less than 24 hours!"
Float fan – Tom, Yorkshire